Our Ministry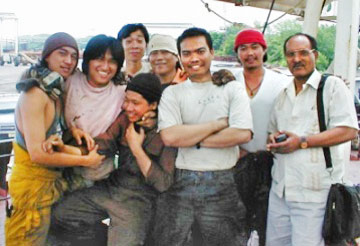 Seamen's Church Institute is a 501(c)3 non-profit, ecumenical service agency called by faith to provide for the human needs of seafarers and the well being of the Delaware River ports, always without prejudice and in the spirit of God's grace. We recognize the invaluable service members of the maritime community provide for us and our local economy, and we are proud to befriend and defend them in times of need or hardship.
Here's a quick video highlighting some of our accomplishments in 2014.
SCI of Philadelphia & South Jersey is part of a network of 150 port ministries throughout the shores and waterways of North America, and 750 throughout the world. We are not only chaplains, counselors, mediators, and advocates, but also ambassadors of goodwill for the Delaware Valley region.
Media Kit:
Seamen's Church Institute Media Kit provides an overview:  Who we are, the port we serve, the seafarers, the industry, our director, ship visitor, worship space, and your frequently asked questions.
Mission Statement
The Seamen's Church Institute of Philadelphia and South Jersey has a mission to serve proactively without prejudice the human needs of seafarers and the maritime community of the Delaware River.
Values
– We value being trustworthy and therefore a safe place for seafarer and maritime community.
– We value our call as advocates in the port for seafarer and maritime community, working for justice and fairness.
– We value the resources of the faith communities and offer these faithful resources graciously.
Bylaws, Audits, Board of Directors
Our Annual Reports include messages from the President and Executive Director; reports on programs, services, and trends; a list of officers and directors; and financial reports for the fiscal year.
Click here to see bylaws, recent audit and list of our Board of Directors. 
History