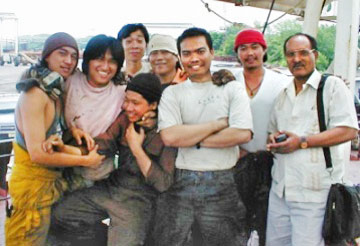 Seamen's Church Institute is a 501(c)3 non-profit, ecumenical service agency called by faith to provide for the human needs of seafarers and the well-being of the Delaware River ports, always without prejudice and in the spirit of God's grace. We recognize the invaluable service that members of the maritime community provide for us and our local economy, and we are proud to befriend and defend them in times of need or hardship.
SCI of Philadelphia & South Jersey is part of a network of 150 port ministries throughout the shores and waterways of North America, and 750 throughout the world. We are not only chaplains, counselors, mediators, and advocates, but also ambassadors of goodwill for the Delaware Valley region.
History
Service to seafarers on the Delaware since 1843.
Board of Directors
Leaders in the maritime community who oversee and support SCI.
Meet our Staff
The dedicated people behind Seamen's Church Institute, and links to communicate with them.
Information Resources
A treasure trove of .pdf articles and information about our organization.