DITTY BAGS 2020: SENDING APPRECIATION TO SEAFARERS DURING THE PANDEMIC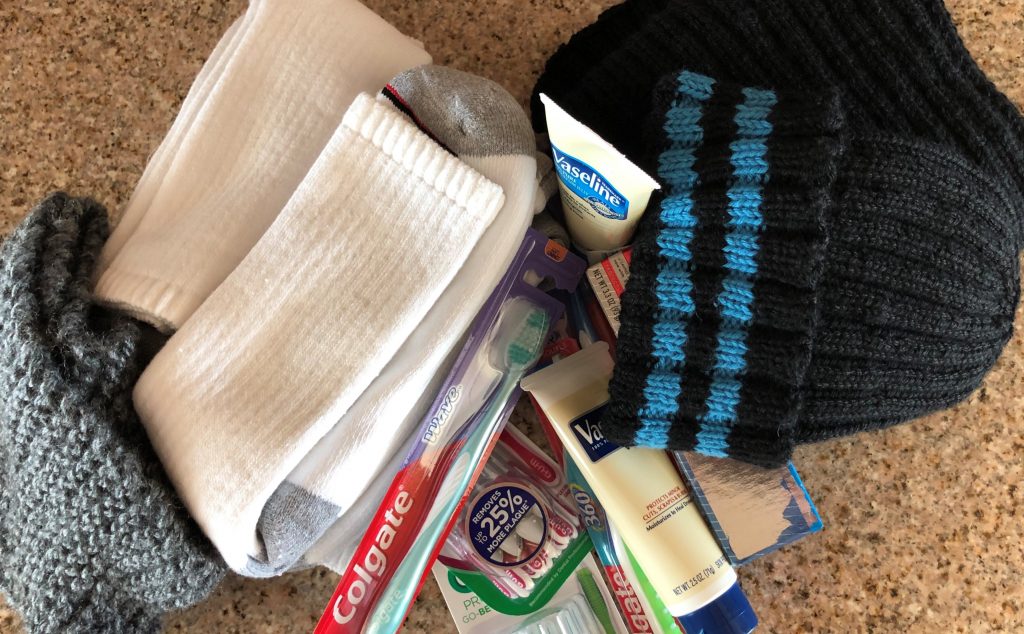 Cargo ship crews are working under grim circumstances this year, many forced to remain at sea months beyond the end of their contracts with no hope of getting back to home and family anytime soon.
We are determined to continue our tradition of delivering ditty bags filled with gifts of appreciation to all seafarers arriving in our ports during the Holiday Season.
Our sincere thanks to churches, individuals, and businesses who have supported this program in the past, and we ask for your help again at this difficult time. Items can be delivered to our office in the Navy Yard, 1113 Admiral Peary Way (please give us a call first to be sure we're there instead of out serving seafarers).
If you have questions or would like to help with a financial contribution, please call Helene Pierson at 215-940-9900.
Ditty bag wish list:
Hats and scarves in dark colors

Work socks, work gloves

Chap Stick

Nail clippers

Razors

Shaving cream

Playing cards

Shampoo

Hand lotion

Toothbrush, toothpaste

Deodorant

Comb

Pens and writing paper

Mini sewing kit

Hard or boxed candy, gum, cough drops
(Full sizes, please for toiletries)
And financial contributions are especially helpful this year.
---

---
Click here for a look at how our Ditty Bag program works