Our generous donors allow the Seamen's Church Institute of Philadelphia & South Jersey to complete our mission. Donate today and help us deliver necessary supplies and resources to seafarers in the region. All donations are tax-deductible.
Donate by PayPal, or credit or bank card:
Other Ways to Give:
Shop with Amazon Smile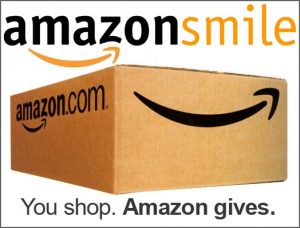 It's the same Amazon you know.  Same products, same prices, same service, except now, Amazon donates 0.5% of the price of your eligible purchases. Just log on to Amazon Smile with your regular Amazon credentials and follow the prompts to select Seamen's Church Institute of Philadelphia and South Jersey as your preferred charity. THANK YOU!
Planned Giving
Planning can save you money and fund great charity work. People new to SCI or long time supporters can continue their support as a legacy donor while sheltering their estate from higher taxes. From a simple change in beneficiary of a life insurance policy or IRA to elaborate trusts, our partners can guide you to achieve your goals. Call our office at 215-940-9900 to arrange an appointment.
Volunteer

Whether you are an ordained chaplain, or you're just someone who loves people and has a kind, listening ear, becoming a Ship Visitor is a unique volunteer opportunity.
Seafarers on cargo ships are key to our local economy. While they bring us our goods, they are isolated at sea for many months, away from family, and they are very grateful to be greeted at our ports with a welcoming smile and a listening ear.
Ship Visitor volunteers love the outdoors in all weather conditions, and must be willing to climb gangways and be comfortable with heights and with driving a passenger van in and around the Philadelphia area. A driver's license is necessary, and the ability to use a smart phone. We offer safety equipment, training, and assistance with obtaining the necessary TWIC (port entrance authorization) card.
We are looking for volunteers who can commit to at least one weekday morning to early afternoon per month, scheduled a month in advance, but we also welcome as many weekday shifts as you desire. We serve 30 terminals on both the Pennsylvania and South Jersey side of the Delaware River.
If interested in learning more, please email hpierson@sciphiladelphia.org. Applications are continually accepted.