DITTY BAGS FOR SEAFARERS
Seafarers on cargo ships suffered terribly during the pandemic, many isolated on board their vessels for months at a time and unable to leave for home at the end of their contracts.
They kept working to bring us goods and produce from all over the world. Please help us thank them during this Holiday Season with a ditty bag full of gifts of appreciation!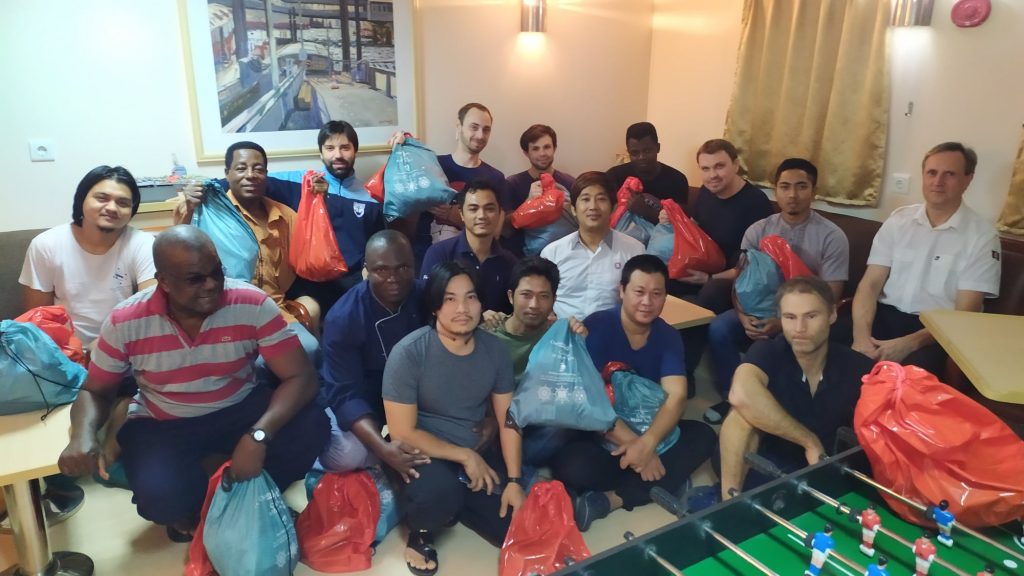 WISH LIST FOR DITTY BAGS
Hats and scarves in dark colors
Work socks, work gloves
ChapStick
Nail clippers
Razors
Shaving cream
Playing cards
Hand lotion
Toothbrush, toothpaste
Deodorant
Shampoo
Comb
Pen & writing paper
Mini sewing kit
Hard or boxed candy, gum, cough drops

And financial donations are welcome
If you are packing ditty bags to be delivered to us already filled, please include 7 to 10 items per bag.
If possible, we need items at our office, 1113 Admiral Peary Way, 2nd floor, Philadelphia, PA 19112, by November 15 to be ready for group packing sessions, but we appreciate them throughout the holiday season and indeed all year.
Please contact hpierson@sciphiladelphia.org with any questions or to make a financial contribution.