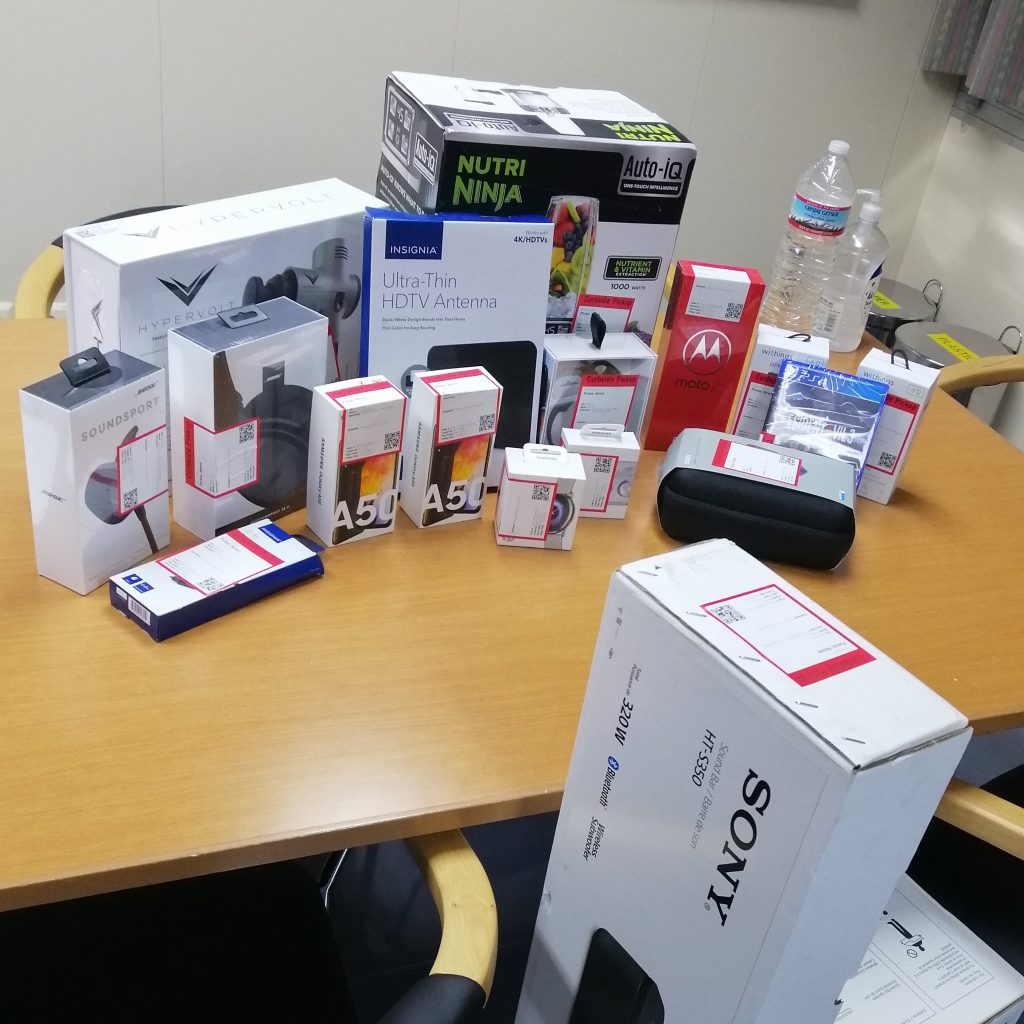 Knowing that many seafarers are unable to go ashore during busy times in port, we have developed a shopping service as part of our mission.
Information for Seafarers: How to Order

Ordering online
We are happy to accept packages for you, and we will deliver them to your ship as soon as possible after your arrival.
Our preferred method, when possible, is for you to place your order directly, using your credit card, and have your purchases sent to us.
Please include your ship name in the address line and have packages sent to Seamen's Church Institute, 1113 Admiral Peary Way, Philadelphia, PA 19112.
If you want us to take delivery in our office and transport items to your vessel, please limit the weight of any individual package to 40 pounds.
We shop, you reimburse
We welcome requests for items you would like us to purchase for you, and we do our best to accommodate all requests. We ask for your understanding in situations where staff shortages, vaccination requests, or other factors make us unable to shop.
For shopping where we purchase in advance and collect cash when delivered, we need one point person per ship. Please make sure your orders are complete before you contact us, because we can only accept one list per ship.
If you can send us links to the exact items you wish to purchase, that is the best assurance that we are getting the product you want.
Also please send us your request as far in advance as possible so we will have time to fill your orders.
If we are purchasing for you we will shop at Apple, Best Buy, Amazon, Target, and Walmart. Any other shopping requires special approval.
Additional shopping rules

We cannot purchase chocolate in July or August.
If you are alongside for an extended period of time, we can take one shopping request per week.
If your ship comes in to our area on a regular basis, we can only order items for the current arrival date. New orders for the next arrival date should be placed after you sail.
Please contact us at seafarerhelp@sciphiladelphia.org to request shopping.