Providing for the human needs of seafarers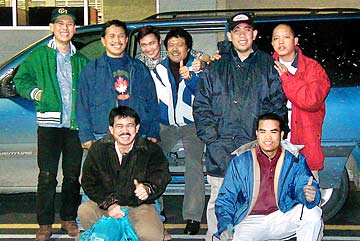 When Seamen's Church Institute (SCI) welcomes merchant mariners to the Delaware Valley, we learn about the problems these individuals are facing and tap a number of resources to meet their needs.
The challenges most ship workers have in common are:
Physical, emotional, and spiritual isolation.
Communications
Need for warm clothes and other personal necessities.
As needed, SCI also provides:
Counseling, companionship, support during difficult times
Worship services and Bible study, either on shore or on ship.
Group meals and holiday celebrations.
Ditty bags full of toiletries and other necessities. (Now accepting product donations and volunteer help with ditty bags. Please contact us to let us know of your interest.)
Escorts and visits to the hospital.
Advocacy and intervention to promote social justice and fair labor practices.
Free, roundtrip van service to area stores, the SCI Seafarer Center, sporting events, sightseeing tours, and Sunday worship services
Educational materials to help seafarers understand U.S. law and cultural differences