ROY DENMARK IS THIS YEAR'S HONOREE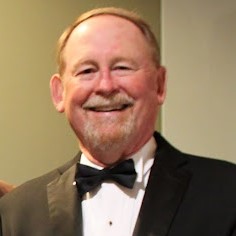 Roy E. Denmark, Jr. will be honored at this year's Spirit of the Port luncheon as an individual who embodies the spirit and humanity of our regional port community.
Friday, February 25, 2022
The Waterfall
3416 Philadelphia Pike
Claymont, Delaware
Roy's long and distinguished career includes 30 years with the Army Corps of Engineers and 8 years with the U. S. Environmental Protection Agency. He has been Vice President at Urban Engineers, Inc., and is currently an associate with Hazzouri & Associates, working on port-related issues
In semi-retirement, he remains active in the maritime community, serving as a Director (and past president) of Seamen's Church Institute, as well as on the Boards of Historic Fort Mifflin and the Society of American Military Engineers.
We are proud to honor Roy for his many years of service to the port commnity.
For more information about tickets and sponsorship opportunities, please contact Helene Pierson, 215-940-9900, hpierson@sciphiladelphia.org.
If you would like to use PayPal or a credit card, please click the DONATE button on this page.
.