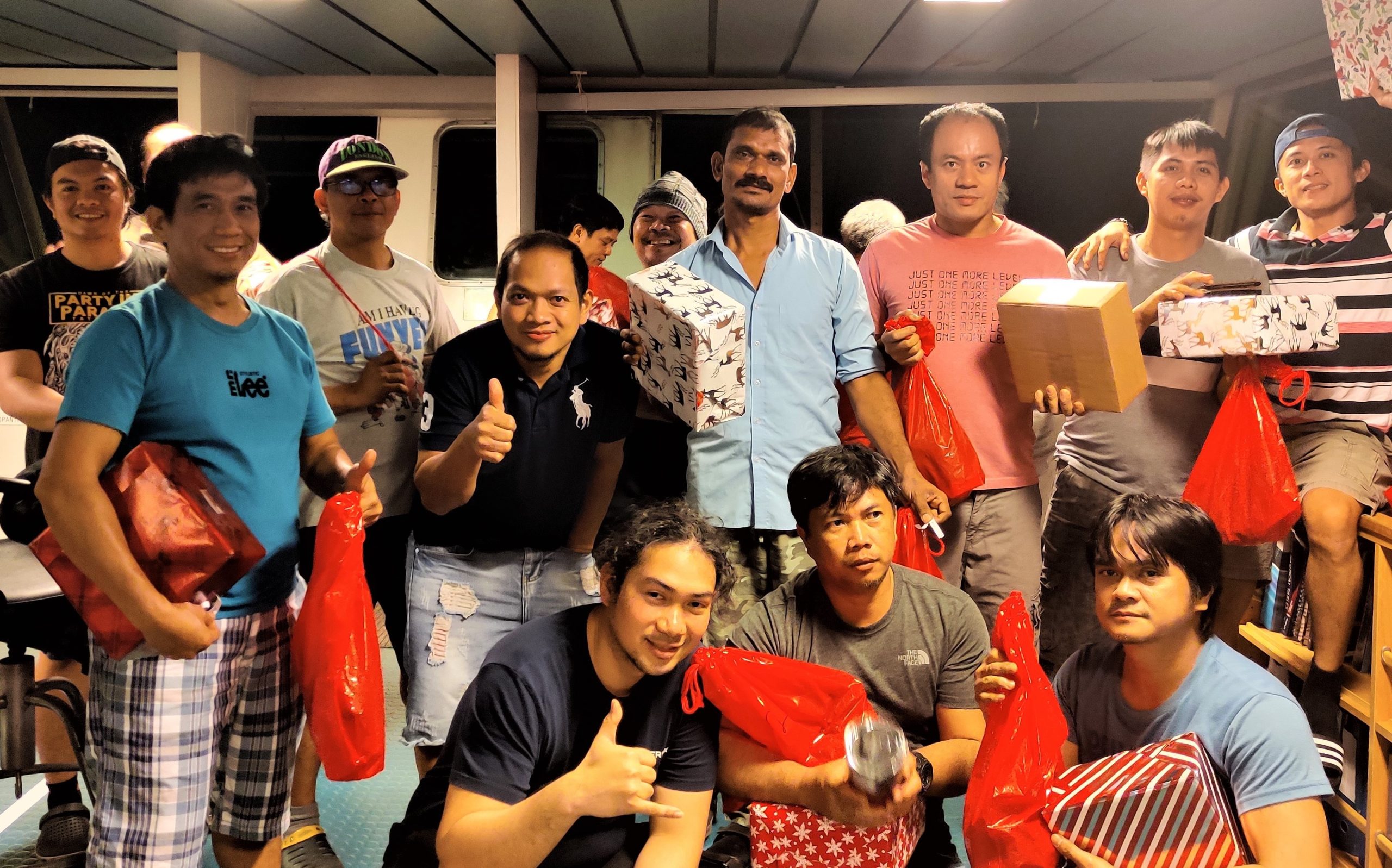 Cargo ship crews spend months at a time away from home, often completely out of touch with loved ones. Their lives can be uncomfortable, lonely, and even dangerous, and they tend to be a forgotten population.
Our annual Ditty Bag Project is one way we thank these people for all they do to bring us goods and produce from all over the world. A ditty bag offers some practical gifts and treats, from toiletries to toothpaste to candy, and – just as important – it is an expression of thanks and encouragement. For many seafarers, this is the only gift they will receive during the holidays.
We are grateful to so many churches, businesses, and individuals who contribute to the Ditty Bag Project. Please contact ngreen@sciphiladelphia.org if you would like to participate or if you have any questions.
WISH LIST FOR DITTY BAGS
Hats and scarves in dark colors
Work socks, work gloves
ChapStick
Nail clippers
Razors
Shaving cream
Playing cards
Hand lotion
Toothbrush, toothpaste
Deodorant
Shampoo
Comb
Pen & writing paper
Mini sewing kit
Hard or boxed candy, gum, cough drops