Josh Simonetti picked up three seafarers from the crude oil tanker UMLMA during the vessel's brief time at Paulsboro and launched them on a whirlwind tour of Philadelphia highlights. We received these photos along with a thank you from the ship's Second Officer.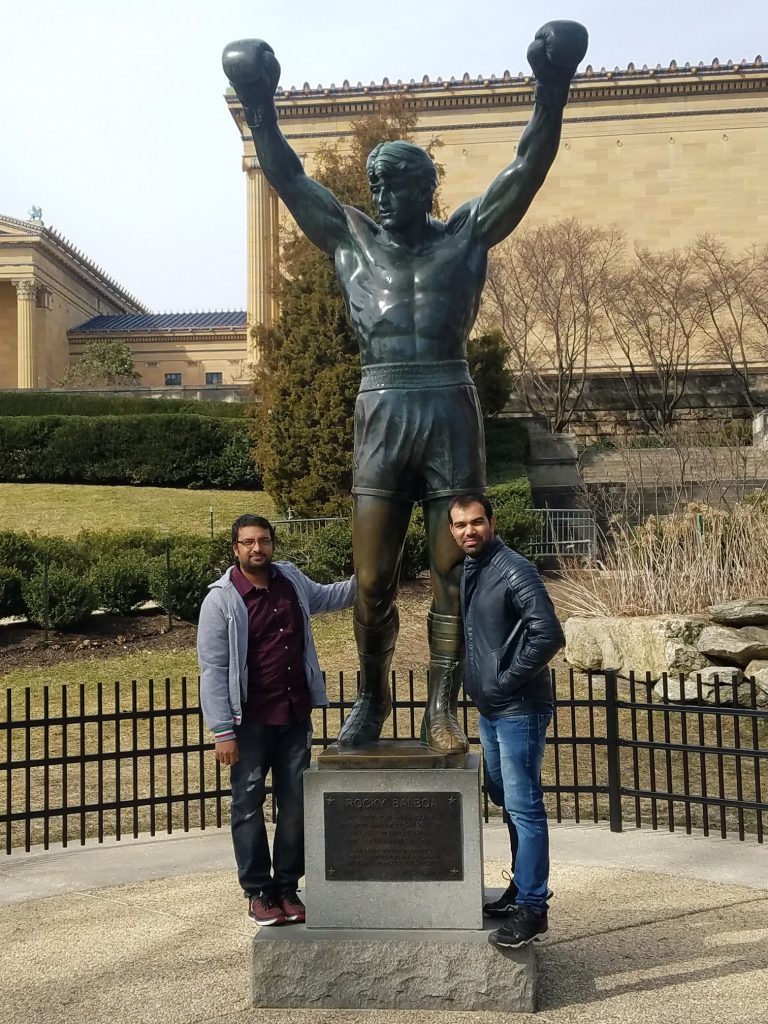 Good day,
This is Shihas, second mate from ship Umima which was berthed on Paulsboro Port on 14 Feb 2019. Am writing this email thanking you for the services you have provided for us. We had very short stay in this port and did not have any hope we could go out as authorities informed they won't let any outside taxis in the terminal.
Then Mr. Joshua your representative came onboard and took us to the city; on the way he advised us about historic places to visit in Philadelphia and gave directions for shopping and all. He was such a nice human and was really helpful. We had good chat on the way. With his help we were able to see Congress House, Liberty Bell, Rocky statue, Philadelphia Art Museum, etc. without any trouble.
This was truly an unforgettable shore leave for us, and without your service it would have never happened. To visit Philadelphia was always my wish and this time it happened with your support. I have attached some pictures we took while we were out in Philadelphia.
I should say services you provide for seamen free of cost is truly remarkable and we are really benefitting from them. I hope you will be there for us like always helping us. I hope we could come here again and visit you next time.
Thanking you again, warm regards.