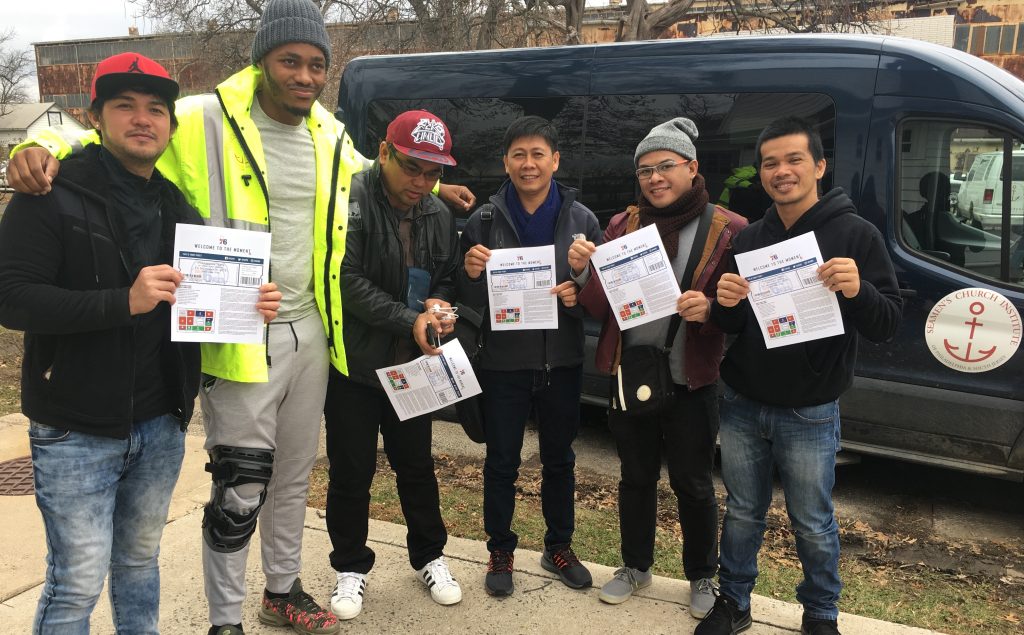 SCI celebrates the release of final regulations from the U.S. Coast Guard requiring port terminal operators to provide access between the gate of their facility and vessels docked there. This is the final step in correcting a situation that initially trapped seafarers on board their ships, and kept organizations like SCI from being able to visit and provide services to them, following the attacks of September 11, 2001.
Seafarers treasure their rare opportunities for shore leave, and we are happy that all port terminal operators in our area have already developed systems for free access between the gate and ships in their facilities. But it is important that seafarers' rights have been codified, and we are proud that our advocacy over the years played a part in making this happen.
For more information, click on the links below,
The Beacon (pdf). Publication of the Maritime Exchange for the Delaware River and Bay. See pages 18-21 for coverage of this issue, including an editorial by SCI's Executive Director Helene Pierson on page 20.
Coast Guard Authorization Act of 2010 (pdf). In section 811 of this act, Congress required the Coast Guard to develop regulations assuring access in and out of port facilities.
Seafarers' Access to Maritime Facilities (pdf). Complete text of the final rule issued by U.S. Coast Guard on April 1, 2019.
Who's going ashore? Not cargo ship crews (pdf). From Philadelphia Inquirer, 8/22/2003: a description of hardships caused by lack of shore access, and the search for solutions.
Keeping port secure with less strain on crews (pdf). Update from the Inquirer on 8/15/2005 with emphasis on the role played by SCI and its former Executive Director, James Von Dreele.